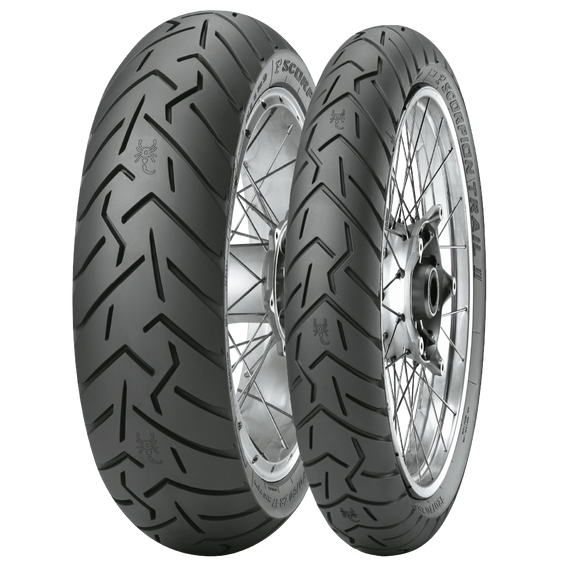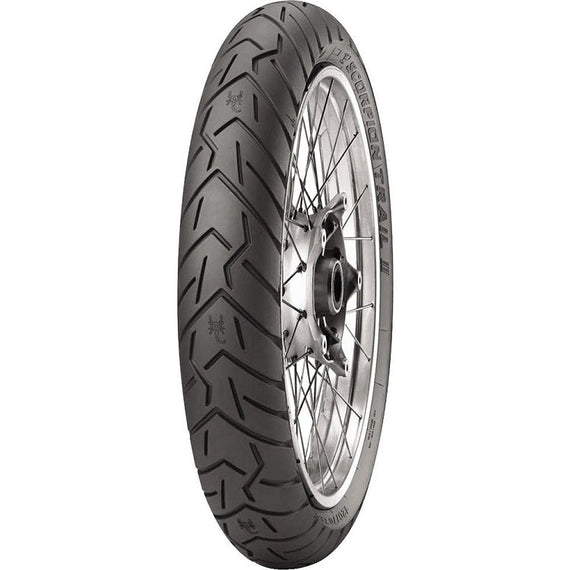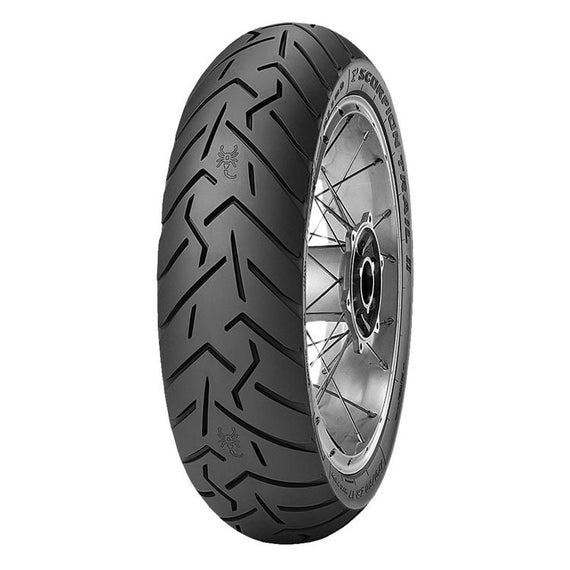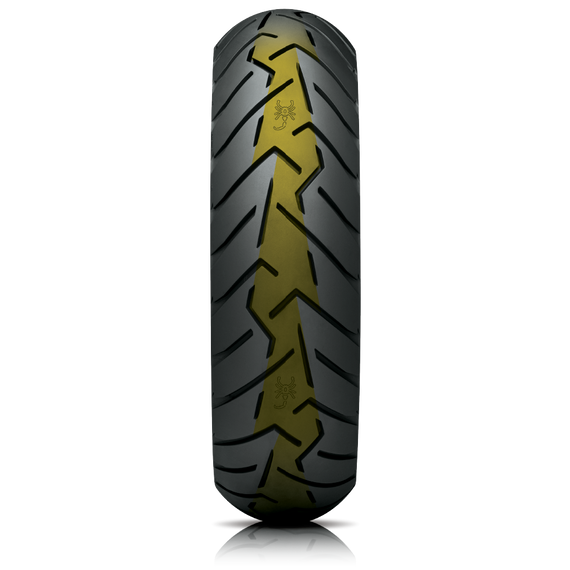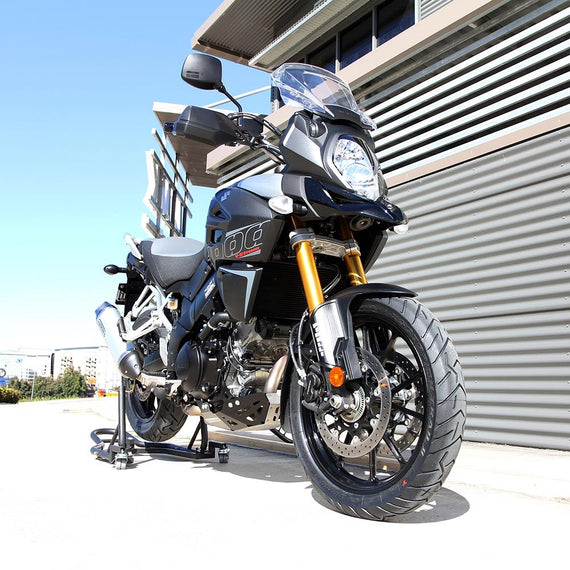 Pirelli Scorpion Trail 2 Dual Sport Tyres
The Pirelli Scorpion Trail II Tyres were specifically designed to meet the versatility of the modern adventure touring motorcycle. They feature an aggressive tread pattern supported by strong technological innovations, giving good stability even at high speed, excellent traction on dirt as well as superior handling, comfort and grip in all riding conditions.
Tread Pattern:
The tread pattern of Pirelli Scorpion Trail II Tyres have an aggressive look typical of an off-road tyre, but that combines the greatest features of an enduro tyre with those of a sport touring tyre. The side grooves have been designed to ensure optimal drainage of water, while the layout and shape of the central grooves not only contribute to the drainage of water but also ensure better traction, greater stability and normal wear.
Compounds:
The entire Pirelli Scorpion Trail II tyre line features a dual compound construction. Compared to its predecessor, this tyre has a wider central section which contains a compound developed for high mileage without compromising cornering performance. The side compound was designed to optimize the balance between performance on dry and wet roads.
Profile:
Thanks to a shorter, wider, contact patch area, the profile helps to reduce and level the wear of the tyre while maintaining consistent performance throughout its life.
Structure:
The structure that lies beneath the Pirelli Scorpion Trail 2 Tyres ensures high performance, even at full load or with heavier motorcycles, making it comfortable for long trips and winding roads.
Features:
Increased mileage, improved wet grip with an incredible performance consistency throughout its entire life cycle
Innovative tread pattern combines the typical off-road style of the Pirelli Scorpion™ range with the experience directly derived from the Angel GT (Pirelli's top sport touring product)
Peak performance of enduro and sport touring blended into one product
Larger center compound stripe to guarantee enhanced cornering performance
Central compound developed for higher mileage and improved behavior in wet conditions
Side compound for optimized balance between dry and wet performance
High performance for heavy, fully-loaded bikes
Incredible versatility ensures peak performance on long, straight journeys or twisty roads with the most adverse weather conditions
V-rated for speeds up to 240 KMH, (V)-rated for speeds to 240+ kmh, W-rated for speeds up to 270 kmh, (W)-rated for speeds to 270+ kmh
K-spec denotes OE tyre for the KTM Super Adventure 1290 and Adventure 1190
D-spec denotes OE tyre for the Ducati Multistrada 1200 Enduro