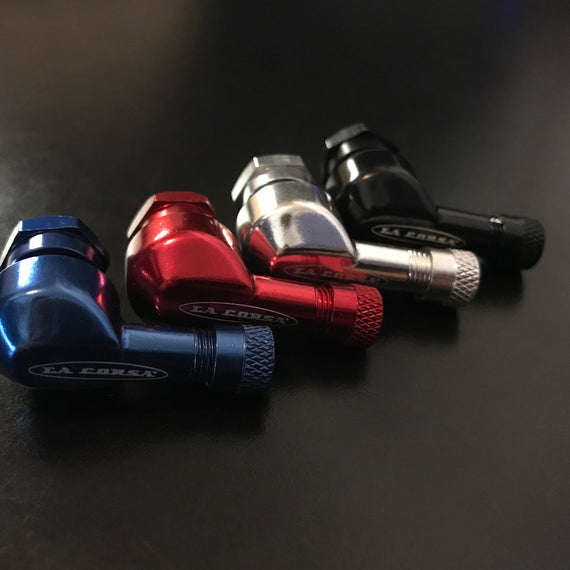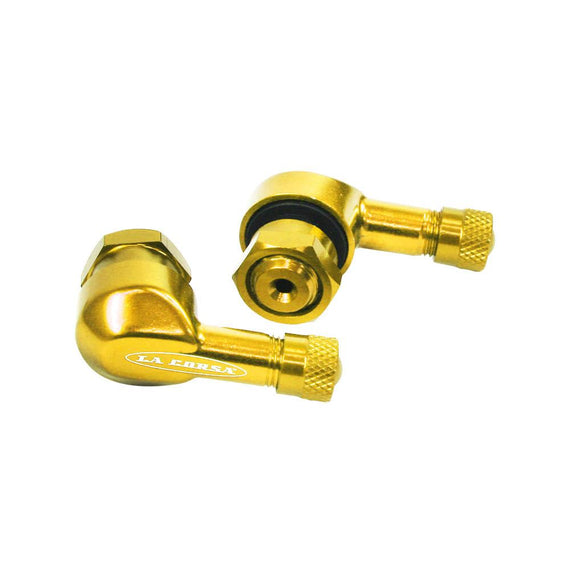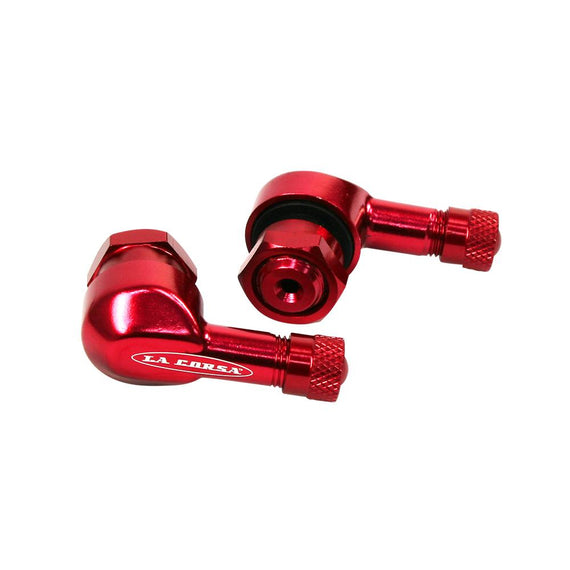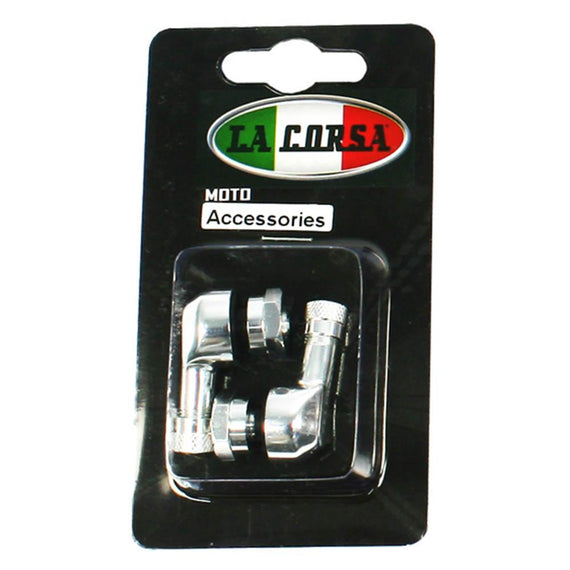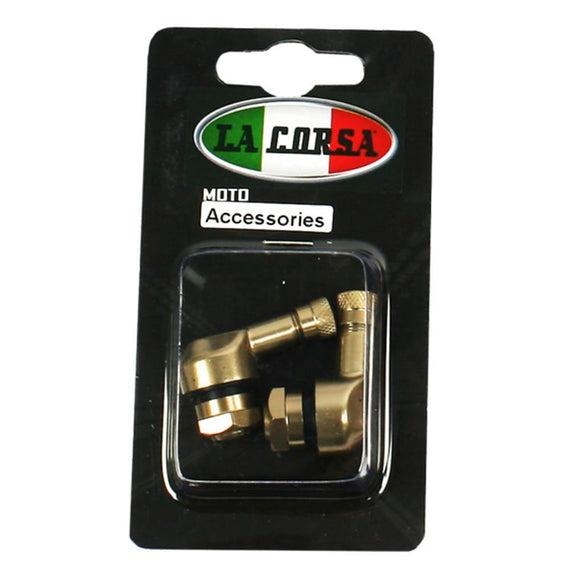 90 Degree Alloy Valve stems
La Corsa 90 Degree Valve Stems

Alloy construction stops the valve stem from bending which can cause cracking in the rubber version.
The side facing valve makes filling up at service stations much easier.
Available in:
11.3mm for most Japanese Makes like Honda, Kawasaki, Yamaha, Suzuki. Colours available are Blue, Gold, Black, Silver, Titanium and Red.
8.3mm For most European Makes like BMW and Ducati. Available colours are: Gold, Black or Silver ONLY.
Please check your size before ordering.
 Sold in Pairs