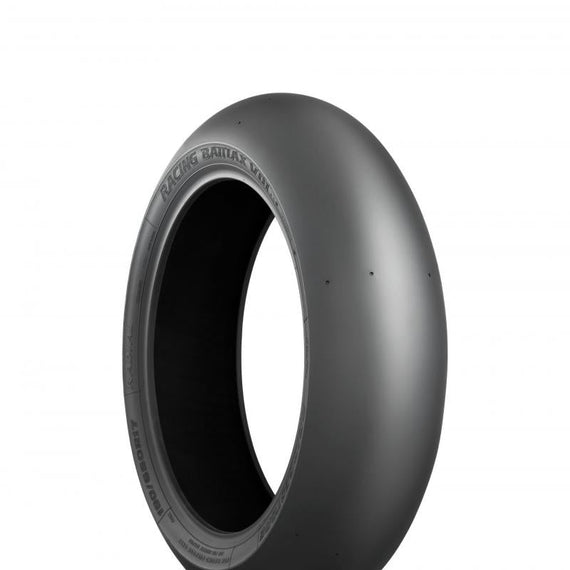 Bridgestone Battlax V01 Slick
Bridgestone Battlax V01 Racing Slick
Hit the track with the Racing Battlax V01 racing slick, designed for novices and medium class riders on race circuits. Leveraging Bridgestone's latest MotoGP compound and contact area technologies, Battlax V01 gives riders the advantage of quick handling, superb cornering, and warm-up performance that will boost any racers' confidence.
Bridgestone developed new compounds for the Racing Battlax V01, optimising the blend for maximum grip across the selected temperature range. The front V01 tyre with mono-spiral belt construction has a single crown radius providing high stability under the lean angle, while the smaller dual crown radius on the rear improves grip and smoothness.
Compared to the preceding Battlax ROI 1R02 combination, the V01 has higher construction stiffness and contact feel, producing better lateral grip for cornering. In-house comparative testing shows big improvements in handling, cornering stability and chattering (excessive vibration), with much quicker warm-up performance and significant gains in best and average lap times.