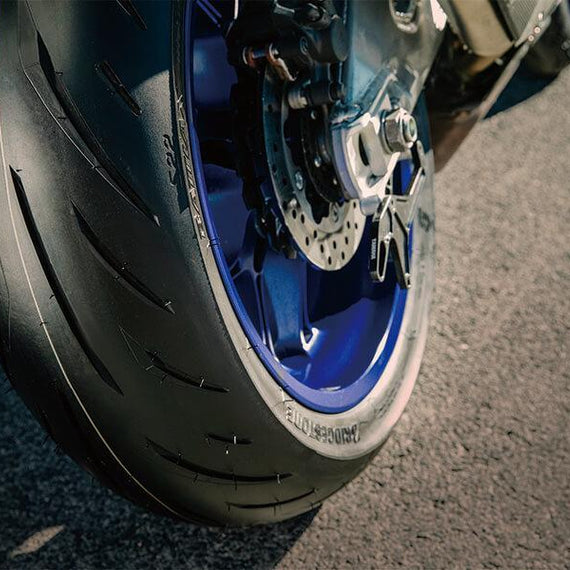 High levels of grip and agile handling thanks to new front & rear pattern designs and newly developed compounds. Astonishing riding feel makes the bike seem lighter. Winding roads are even more enjoyable. Unexpected rain after riding? This tire is a reassuring friend, taking you home with sense of security even in challenging conditions. So you can enjoy riding more, enjoying more.

Recommended for:
●Riders who mostly enjoy sports riding.
●Riders of supersports motorcycles who want a combination of performance in the wet and long life.
●Riders who are thinking of starting riding on the racetrack.